What if your budget actually worked FOR you and not against you?
What if that same budget could help you achieve your most important financial goals and help you achieve financial freedom?
Well, I'm here to let you in on a little secret: your budget can do just that.
Now, I imagine you're laughing right now, but I'm being completely honest with you. It's 100% true.
Now it's time for YOU to be honest.
Have you said any of these things before?
"I've tried budgeting before, but an unexpected expense always gets me off track. Just when I think I'm getting ahead, I'm right back to square one. I just don't know what I'm doing wrong."
"Budgeting is too restricting. I feel like I can't do anything anymore. You only live once, so I might as well spend all of my money on the fun stuff. Things will work out one day."
"I just don't have time to budget. There's too much going on in my life and I'll get to it when I have more time."
"Things will be better once I make more money (or win the lottery, or get that inheritance, etc.). That money will solve all of my problems and managing money will be much easier."
"I've done well so far and have no debt, so I don't see the need for a budget right now. I'll make adjustments later if I have to."
Is your jaw on the floor right now?
Are you muttering to yourself, "How does he know that's what I've been saying to myself?"
Well, it's because I've heard almost every excuse in the book and quite frankly, every single one of those quotes above are lies.
Check out the sample lesson below and find out why.
The Lies You're Telling Yourself About Budgeting
Want to know what it's like inside the course? Check out this actual lesson on the lies you're telling yourself about budgeting!
Oh, and yes, I personally selected that freeze-frame for the video. 🙂
Over the course of a year, I meet one-on-one with approximately 300 individuals and families to talk about their personal finances.
Can you guess how many of them LOVE budgeting?
You guessed it.....ZERO!
I've heard all of the grumbles and I imagine you're no different.
Budgeting isn't fun. But you know it's necessary. It's a crucial part of a sound financial plan.
Whether you make $25,000 or $250,000 per year, you can easily spend it all if you're not careful.
But how can you build a budget you'll stick with while avoiding all of the grumbles I've already mentioned?
Well, that brings me to why you're here.
I want to teach you how to build a better budget. One that will catapult you toward financial freedom.
In this course, I'm going to show you how to....
Gather the right information needed to create your budget
Set S.M.A.R.T. financial goals
Avoid the debt/savings roller coaster
Create an annual budget and plan like you've never planned before
Budget for periodic expenses
Budget in the fun stuff and incorporate guilt-free spending
Budget with a variable income
Prioritize debt repayment
Use budgeting software to make budgeting MUCH easier
Talk money with your honey
Set up your budget so it requires low maintenance
...and MUCH more!
In addition to everything listed, I'm going to give you access to all of my fill-in forms and even show you how to use them. These will definitely help make the budgeting process easier!
I'm literally giving you everything I've created and taught on budgeting.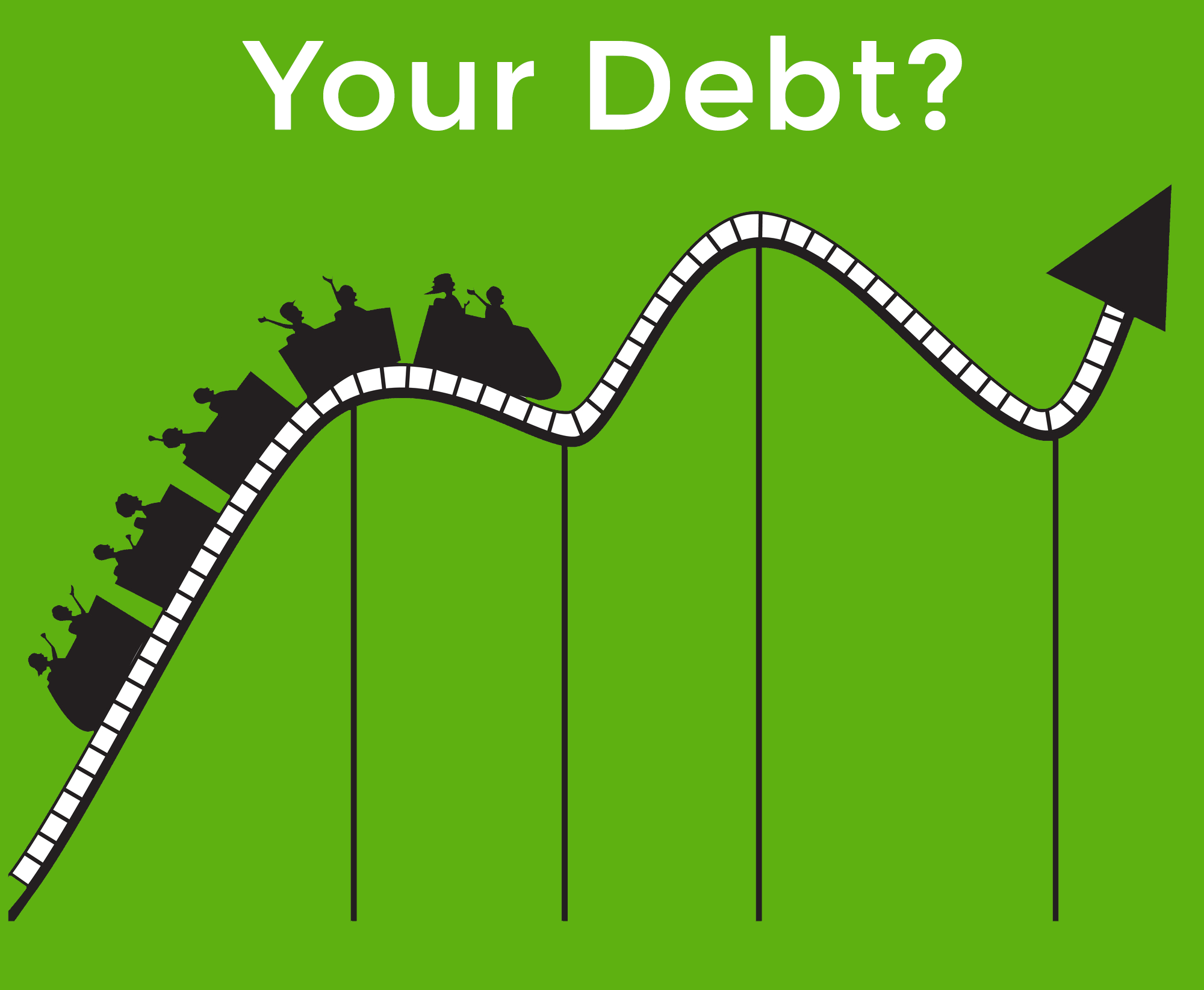 Are you tired of seeing your credit card debt go up and down from month-to-month? A properly configured budget can help you save for larger expenses over time so you can get off that horrible roller coaster ride of debt. 
So What Do You Get In This Course?
Over four hours of instructional videos with step-by-step guidance on how to build your budget from the ground up!
A vast array of downloadable forms, worksheets, spreadsheets, etc. to make building your budget MUCH easier and video instructions to show you how to use them!
An unbiased CERTIFIED FINANCIAL PLANNER™ professional eager to help you achieve financial freedom. He's unbiased because he doesn't want you as a client.
A private forum made up of individuals just like you where you can bounce ideas off of them and they can cheer you on throughout your journey!
Access to the affiliate program where you can earn a 30% commission on sales of the course to your family, friends, and even random people on the street. Now that will certainly help out your budget!
Full access to the class 24 hours per day, 7 days a week, 365 days per year. You'll also get all future updates at no extra cost!
Section 1:
Laying The Foundation

Before creating your budget, you need a solid financial foundation. In this lesson, you'll create your financial goals, determine your net worth, analyze your spending and more. This information is crucial to the budgeting process.
Section 2:
Create an Annual Budget

If you're looking to jump off of the debt roller coaster, you need to create an annual budget first. In this lesson, I'll show you how to create an annual budget that will help you save for periodic expenses so you never have to float expenses on your credit card again.
Section 3:
Your Monthly Budget

Find out how to create a monthly budget using a popular budgeting software I recommend to all of my individual clients. You'll also learn how to better track your savings and prioritize extra debt payments.
Section 4:
Tweaking Your Budget

Learn how to adjust your budget as things inevitably change over time. Since your first month will more than likely end in confusion, this is a "must view" lesson!
Section 5:
Special Topics

Discover tips and tricks to deal with many of the issues you've had in the past. You'll learn how to responsibly use credit cards while in debt, budget with a variable income, deal with an uncooperative spouse, use the cash envelope system, and more!
Get Started For Only $10!
You Get MORE Than The Course?!?!
Becoming a member of this site at The Rebuilder level gets you full access to this course and so much more.
Here's what else you get:
Unlimited access to all foundational financial courses, including:

Budgeting For Budget Haters
Destroy Your Debt

Access to my FULL library of custom worksheets and instructional videos
Access to my FULL library of videos on various topics in personal finance
Members-only forum where you can interact with others who are going through the same things as you
Early access to new courses
You won't find any ads, articles sponsored by financial companies, or affiliate links in this course or on my site.
Why? Because I want you to feel confident you're receiving information in a conflict-free way.
Since I'm not taking any money from those companies and I still need to make some money to continue doing this, I operate my business as a membership site. Think of it as a small part of your budget to ensure you're getting the conflict-free information you need.
Yes, you'll see that I still recommend products and services, but at least you'll know that they're not paying me anything. They're products I personally use or ones that I know will benefit you in some way.
30-Day Money Back Guarantee!
I'm confident this course will give you everything you need to help you make a budget you'll actually stick with. If you don't agree, just let me know and I'll refund your money within 30 days.
Frequently Asked Questions

Who is this course for? Will I benefit from it?
If you've struggled with creating and/or sticking to a budget in the past, this course is for you. It's not just for people that have debt, live paycheck-to-paycheck, or battle with spending issues. As you'll quickly find out in the course, I think budgeting is for everyone. Even you. This course is designed with everyone in mind. So, if you don't have a budget, you need to get one ASAP. This course will help you do just that.

Nope. There's no magic pill here. Topics in this course are available somewhere out there on the World Wide Web if you're willing to do all of the work. However, this course will easily pay for itself as it's designed to help you work on the right things at the right time and provide you with the support you need to succeed. You're not able to Google that.

How long will I have access to this course?
How does FOREVER sound? This course is self-paced which means you can take it at any time and in any place with an internet connection. As long as you remain a paying member, you can take it once or multiple times over.

When was this course last updated?
This course was last updated in October of 2018 and will continue to be updated on an as-needed basis. Plus, if you become a member, you'll receive all of those sweet updates for free.

Is this course mobile and tablet friendly?
Yep. This site is fully responsive so feel free to view it on your cell phone, tablet, PC, Mac, hologram machine, etc.

How long will this take? I don't have much time.
When it comes to managing money, slow and steady wins the race. This course is designed on that saying. My goal is to have you spend a few hours per week in the early parts of this course. Then as things begin to come together, you'll need to spend less time maintaining what you've created. Just remember this - your finances will be around forever. You need to commit some time to managing your money every week.

I don't live in the US. Will I still benefit from this course?
Absolutely! While there are times throughout the course where I discuss the US Dollar, all topics can be applied to your situation no matter where you live in the world. The software I recommend for monthly budgeting can work with over 60 different currencies. However, you would need to manually update transactions as the import feature only works in the US.
What Are You Doing Down Here?
This course will provide you with everything you need to ensure you're doing the right things at the right time.
It's a no-brainer if you want to...
Know exactly where you've been spending money
Stop watching your debt go up and down like a roller coaster
Save money for the financial goals you actually want to accomplish
Learn the best ways to build a budget you'll stick with
Incorporate spending in your budget for fun stuff
So again, what are you doing down here at the bottom of this page?
Start building a financial legacy you can be proud of today!